Hello Team Cornerstone!
I am writing this intro on Cornerstone eve as I wait for the mash tun on our new pilot brewery to complete it's very first cleaning cycle. Fingers crossed we will be brewing on it next week! It's been a journey to get it up and running but nothing that is worthwhile is easy. We'll keep you in the loop as we test things out. First up will be a…… Single malt pale ale. Not a romantic beer but it's not a great idea to brew a double carrot, white stout on a previously unused brewhouse.
For those of you visiting Melbourne for Good Beer Week, we will be brewing a couple of pilot batches live during a 4-course meal so you can come and have a bite, sip and a brew with me on the new kit.
We have our first two Autumn beers in this box with this years takes on East of Kent and Baroness both filling those chilly nights perfectly. Expect stouts and dark lagers in our next box.
We also have an amazing seasonal treat in the box this month with some chocolate eggs from Planet Cocoa who have worked hard and filled them with beery goodness. They are soooo good and I am pretty excited to share them with you all! It was a really great collab formed from one of our Sunday markets that we host monthly at the brewery with local makers and producers.
Cheers,
Nic.
Peach, Peach, Nectarine
This time last year we sent out a 500ml can of Nectarined to you, our loyal subscribers. 8 weeks later it won the trophy for best beer in class at the AIBAs against some bloody stiff competition. We think that this year's version with both peaches and nectarines is just as accomplished and hope that you find a special time to enjoy it.
It's fair to say that I love stone fruit in beer and I absolutely love what happens when you age them on the beer for a full year before bottling them. Fear not, we got some tasty peaches this year too…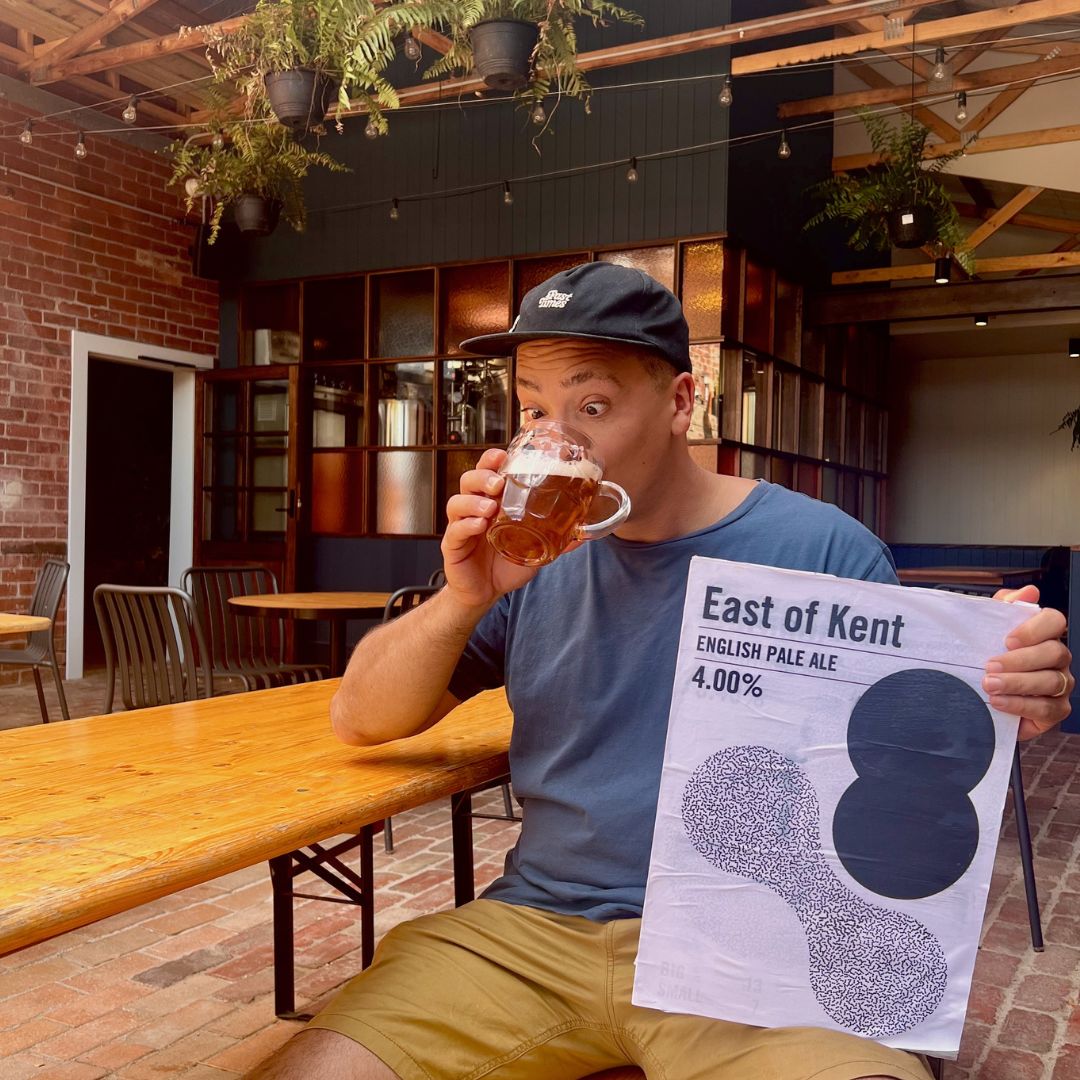 East of Kent
The working title for this year's East of Kent was Bangbala Best bitter named after our in-house Englishmen Oli, whose favourite beer style is in fact Best Bitter.
Using only Voyager's cracking malt, our favourite English strain of yeast, East Kent Goldings and "newcomer" Fuggles I think we have crafted one of our best English ales yet.
It's balanced, nuanced and bloody drinkable. I love it and would love to make it all year round. If you don't want to tell a mate about Radler's then tell them about English Bitter!
Raspy-Berry
So, I have taken to adding in a portion of 5-20% of young beer into our aged/blended/fruited beers, when I say young, I mean freshly brewed and fermented. It's definitely not my idea or something I am claiming as revolutionary as Lambic producers have been making Gueuze for hundreds of years with a blend of 1, 2 and 3 year old lambic. However, it is something that as we have grown our stocks of sour beer and aged beer I have noticed that has improved almost every bench top trial we have done over the last 12 months. Sometimes (often) we have a fresh batch of When Life Gives you Lemons in tanks pre-lemons and we use that which has wonderful fresh yeast in it too. The fresh saison gives aged sour beers a vibrancy and also a softness and length of pallet that was there before the addition. I've also toyed with using our young sour base like an unhoped tinker to add freshness and a bit of extra zing. It feels like I am cheating sometimes but then I look at myself in the metaphorical mirror and shake my head because the bloody beer tastes better so who cares how we got there!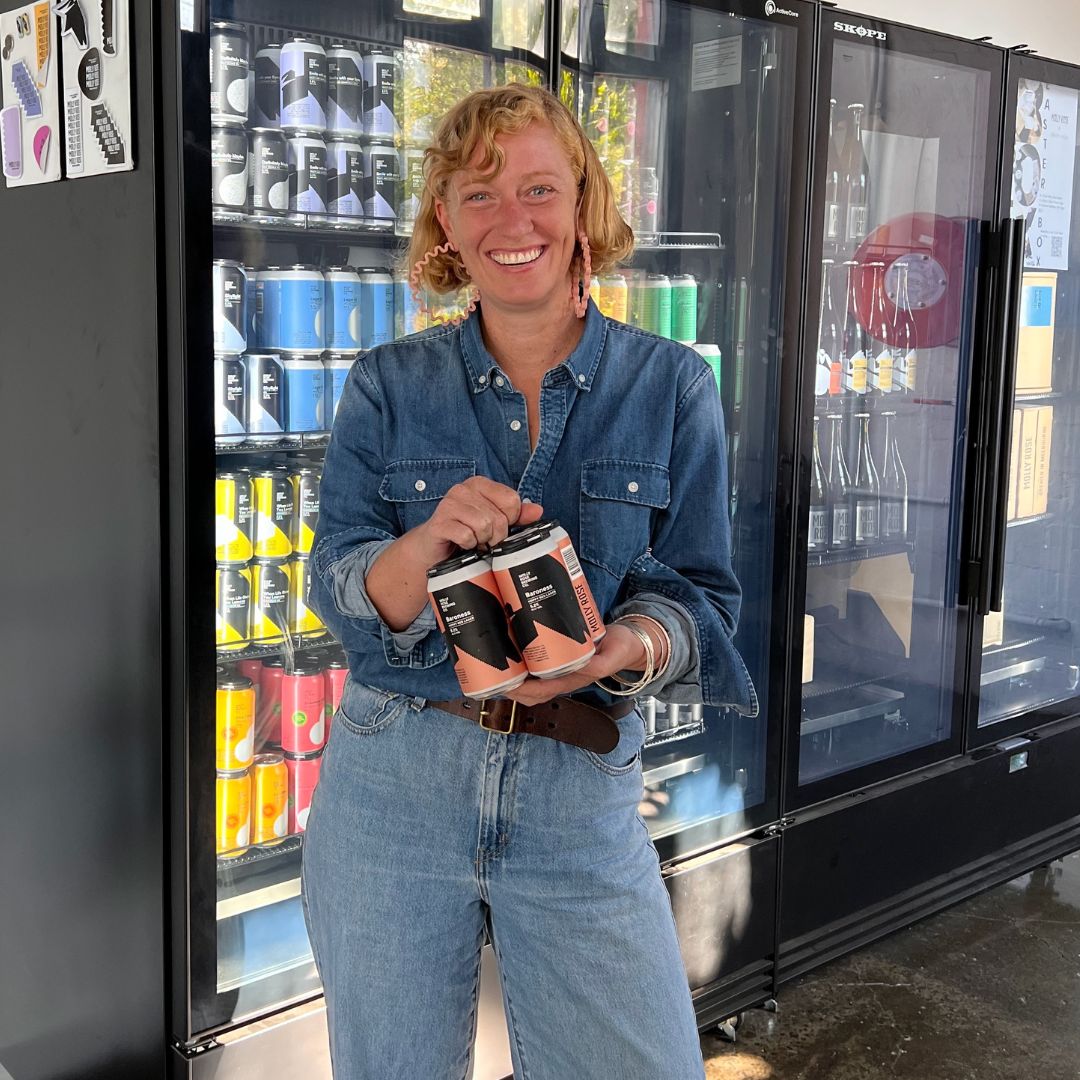 Baroness
A friend of mine came up with this recipe and I thought it was so excellent that I haven't changed it. I think it's a great example of a lager that is a lager that has lots of flavour, body and a beautiful hop character.
It's a cracker of an Autumnal beer and you can expect it to be
back again next year! Also, Kohatu hops… MMMM they taste to me like a bowl of fruit salad that you might get at the local footy club buffet-chopped grapes, tinned peach, pineapple and peeled segmented and diced orange. You know the one. It's shocking how visceral the image that the aroma brings to my mind. It's a cool hop that I think we might try and use a bit more this year.
Radlers
Radlers, or Dadlers. The beer that you drink when you want a bloody tasty and refreshing lager but only a portion of the booze.
These are delicious, fun and have no strings attached. I'd love to make them all year round and have a full stable of delicious Radler babies. They can be a hard sell until people taste them and it's bloody hard to get people to taste them!
Imagine a Heaps Mandarin Radler at Myer Music Bowl at sunset or a Lime and Jalapeno at the MCG with a full house and footy pie? Help us get there! Tell everyone!
Definitely Maybe
I'll be honest. This beer was me taking the piss. I mean, the beer is cracking and was a fun experiment but the name was definitely me taking the piss.
There seems to be an endless number of "cool" adjectives to describe IPA these days. It reminds me of the macro lager marketing of yesteryear. Chill-Filtered! Double Filtered! Cold Matured! Just let the beer do the talking team. Unless it is a mash hopped, thiol loaded and bio-transformed IPA- then you really need to tell everyone about it!
When Life Gives You Lemons
I never ever ever want to have a fridge that doesn't have this beer in it. It's my most favourite of beers. I love its conception story, I love its intention and goals and I love how it tastes, out of the can or on tap, exactly how I pictured it would in my head. I love it and while I hope everyone else does too, this is the one beer I won't be changing to satisfy anyone.
Skylight
Skylight is also always in my home fridge too. For 2 reasons. When I want to take the edge off a shocker or when I am eating something extra spicy and I need something with grunt, booze and bitterness to balance our big flavours.
Skylight is pretty locked and loaded as a recipe. We're happy with where it sits in terms of the balance of bitterness and booze and really love the space that this balance leaves behind for a whack of integrated hop character. Somehow it is a slowly moving venn diagram with varying degrees of sweet citrus, red berry and stone fruit depending on the hop that takes lead in each batch whether it is Centennial, Mosaic or Loral.
This month's playlist is brought to you by Oli, our English team member. Perfect sounds for enjoying your East of Kent.
Baroness Home Brew
60% Best Malz RedX
40% Aussie pale malt
Starting Gravity 11.5 plato
Final Gravity 2.5 plato
Step mash this beer with a balanced Chloride/Sulfate ratio for that classic Euro lager mouthfeel, starting with a 10 minute rest at 53, raising up to 63 for 15 mins, up to 68 for 20 mins and mash out at 77. 
Boil for 60 minutes with a balancing 15 IBU bitterness from any hop early on.
Knock out at 14C and Ferment with your house lager strain.
I find that S-189 accentuates the hop profile more than other yeasts. I like to dry hop this one after ferment has finished.
I think anywhere between 2-4g/l would work here depending if you want more or less hop character. We use Kohatu but Citra, Idaho 7, Centennial or Eclipse would also work. 
Why did you decide to become a brewer?
My first job was painting my father's newly acquired deconsecrated church which he and a few mates were converting into a pub. From there I moved into cleaning glasses and by the time I was fifteen, I was pouring pints for the locals. I quickly developed a taste for quality beer in a country just on the edge of the craft beer revolution. Once I left high school I decided that university wasn't for me, though I didn't want to stay where I was. Sparked by a beer called Old House ESB from Townshend brewery. I applied at an up-and-coming brewery in Wellington and the rest is history. 
.
How did you come to join the Molly Rose team? 
I moved to Melbourne knowing next to nothing about the breweries here. I applied at a few, but after some "market research" had decided that I really wanted to be at Molly Rose. The epiphany came to me when I tasted their beer called Crowd goes Mild and was reminded of home. I was lucky enough to receive a call back from Nic asking me to come In for a walk-through. I met the team and refused to leave. 
.
What's your favourite ingredient or process or element to brewing beer? 
I have to say hops. Because I grew up in Whakatū (Nelson), Aotearoa (New Zealand). The world's best, due to its latitude ensuring warm summers with regular rainfall. I specifically favour the Motueka strain, due to its tropical zestiness. 
.
Is there a new ingredient or method that you are keen to use or explore while brewing at Molly Rose?  
I love the idea of using ingredients native to Australia. I would be very interested to explore the possibility of creating a beer that uses only ingredients that existed in Australia pre-1788 colonization. These grains and fruits have grown in Australia for potentially sixty thousand years and have therefore developed the ability to grow without the need for pesticides and fertilizers. 
.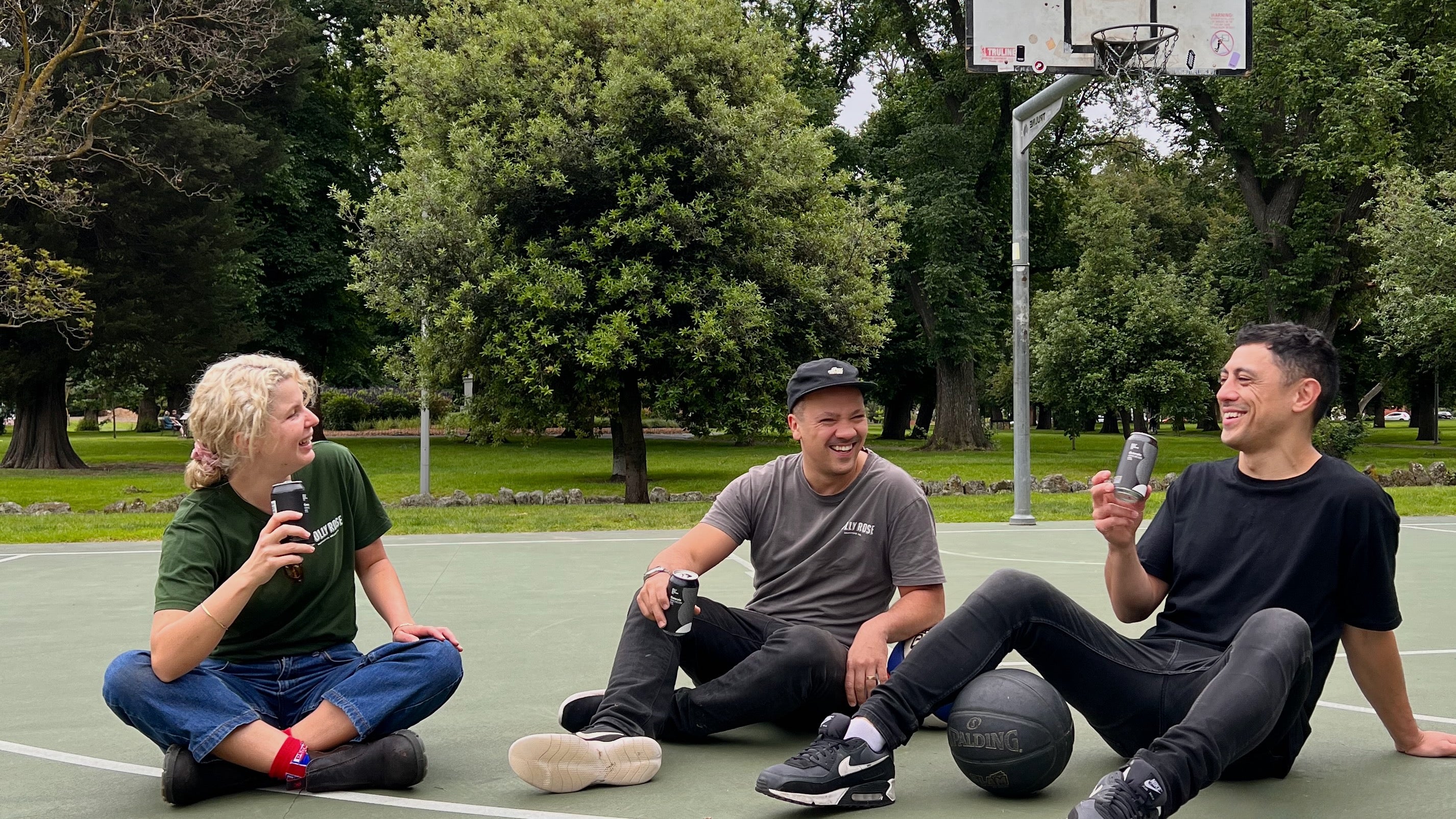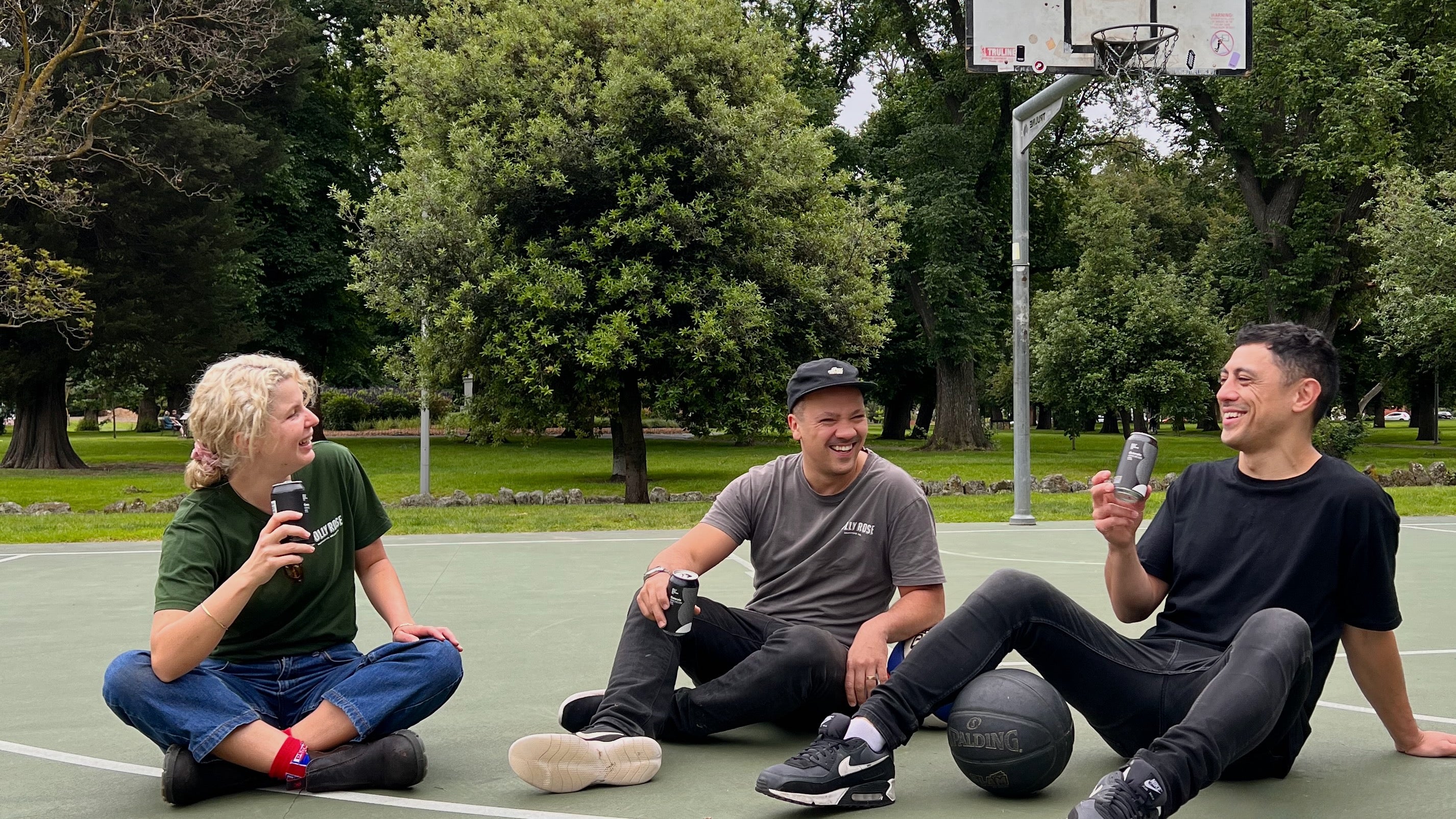 Cheers for being a part of our Cornerstone Family.