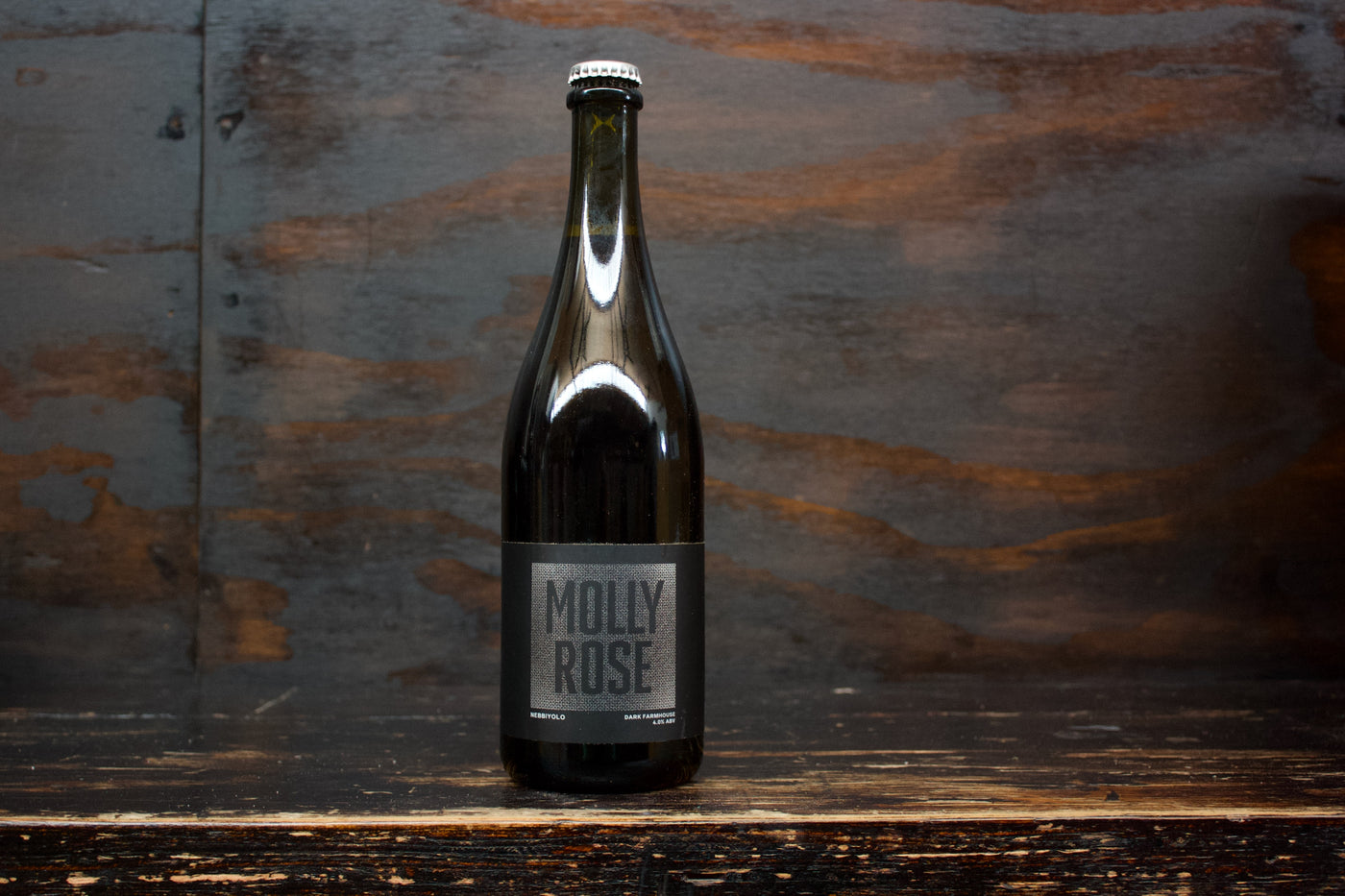 Nebbiyolo
Nebiolo skin farmhouse ale | 4.3%

We made this beer by using some of my favourite grape variety Nebbiolo. The skins were
used by Musk lane first in one of their 2022 Nebbiolos which were then set down to age for
18 months. Nebbiolo is said to have characters of Tar and Roses; A beautiful, delicate and
floral aroma that transfers across to the palate and into a punchy savoury tannin structure
that is unusual for a wine of such light colour and aromatics. It is a truly amazing grape
variety and a sensory experience when you drink a good one. This beer is a fun farmhouse
that we have had aging in barrels for a little while and thought it was time to release to
cornerstone. Enjoy!
Not Wasted
Apricot and Walnut Dark Sour | 4.6%

We refilled some barrels that had just been emptied of Summer Holidays (apricot sour) with our Short and Stout (dry stout) and popped in a bunch of green walnuts that Marrionette Liqueur had just taken out of their Nocino liqueur. After 4 months the beer was tart and complex and had characters of both second use ingredients so we pulled it straight out of barrels and banged into bottles and kegs. What a cracker! Sometimes the best beers just happen without any fancy ingredients at all.
Rye of [the] Tiger
Rye IPA | 6.6%

Okay, I forgot to put THE into the label. My mistake. A big one, yep but it could be worse because the beer inside the can is absolutely incredible. Awesome rye malt from Voyager is rich and spicy but not chewy or thick. The blend of US, NZ and Aus hops in this one is absolutely ripper and gives a great stonefruit, citrus and piney character and a bitter clean finish.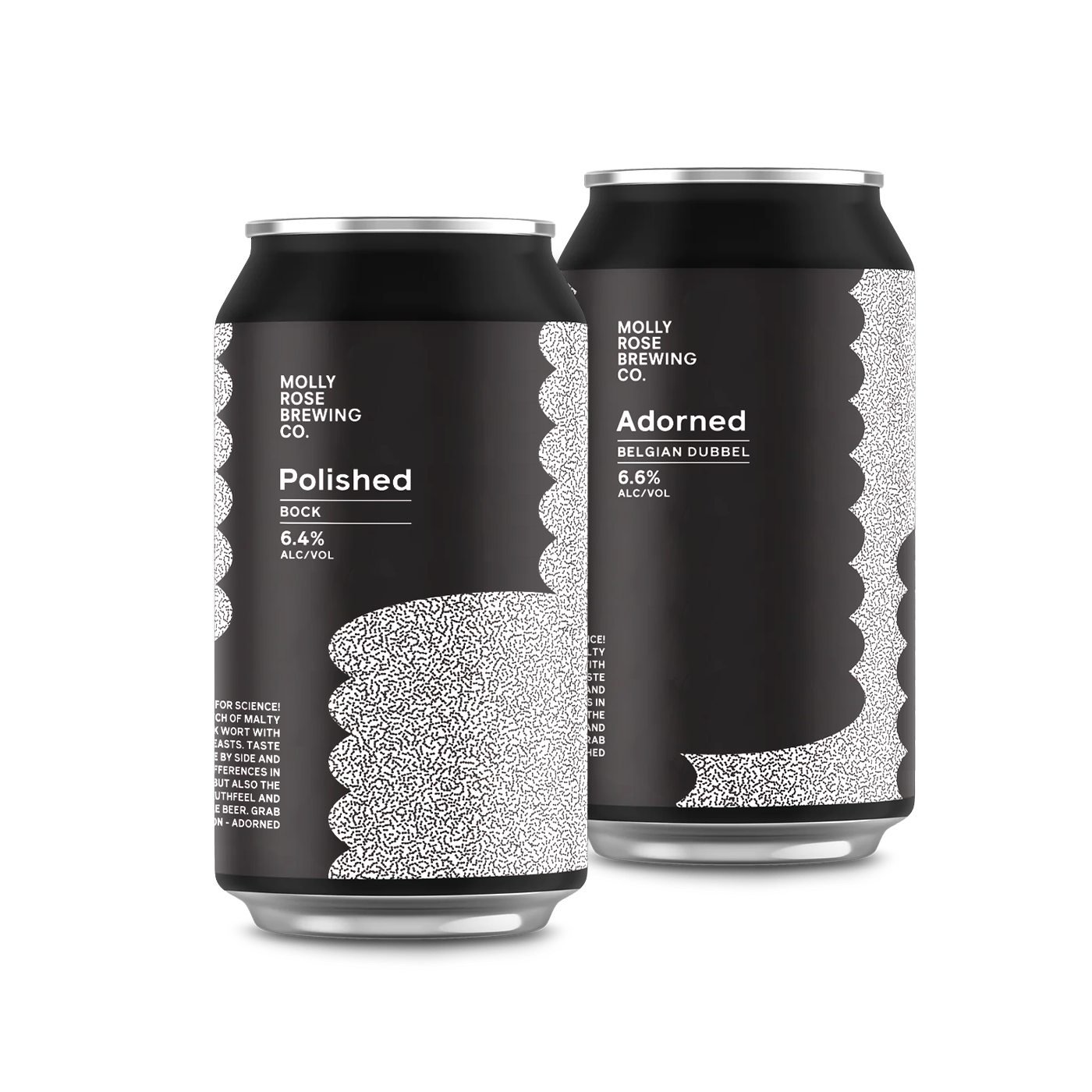 Adorned + Polished
Belgian Dubbel | 6.6% + Bock | 6.4%


These beers were made for science. We split 1 batch of rich dark malt wort between 2 different yeasts. The first was a Belgian yeast and gave the beer spicy phenols and sweet fruity esters. The second was a lager yeast and this yeast didn't give very much, it fermented out and left the rich malts to shine shine shine. Drink these beers for science and see how much difference there can be in the one base beer by purely changing the yeast. As well as the flavour and the arouma check out the foam, the colour and the mouthfeel/carbonation.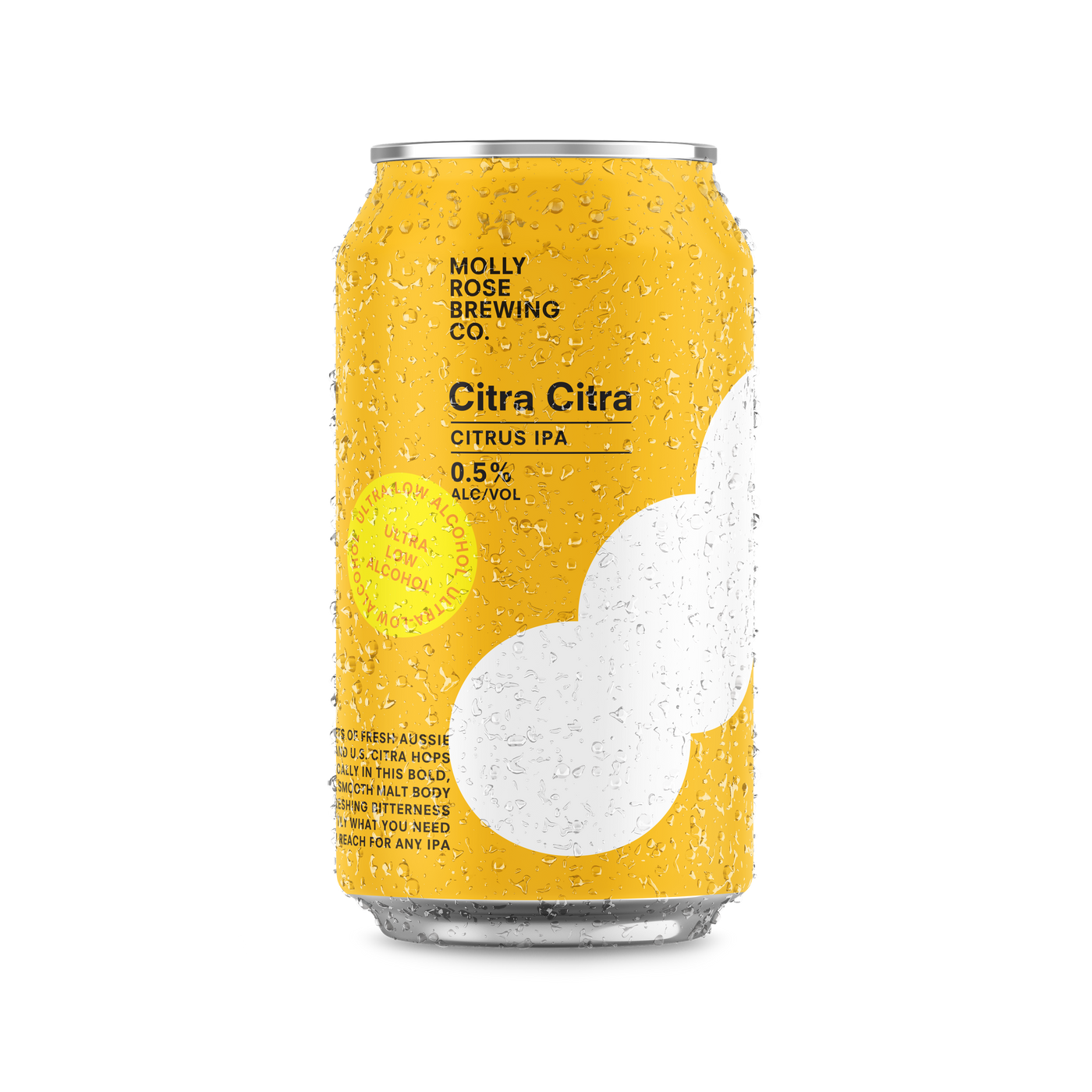 Citra Citra
Citrus IPA | <0.5%


July is over but there is always time to reach for a non-alc beer to cut down on overall booze consumption. Grab yourself a dry day, a dry week or a dry round. We love our non-alcs in house as it's bloody hard to work in beer and not want to drink beer every knock off or work function.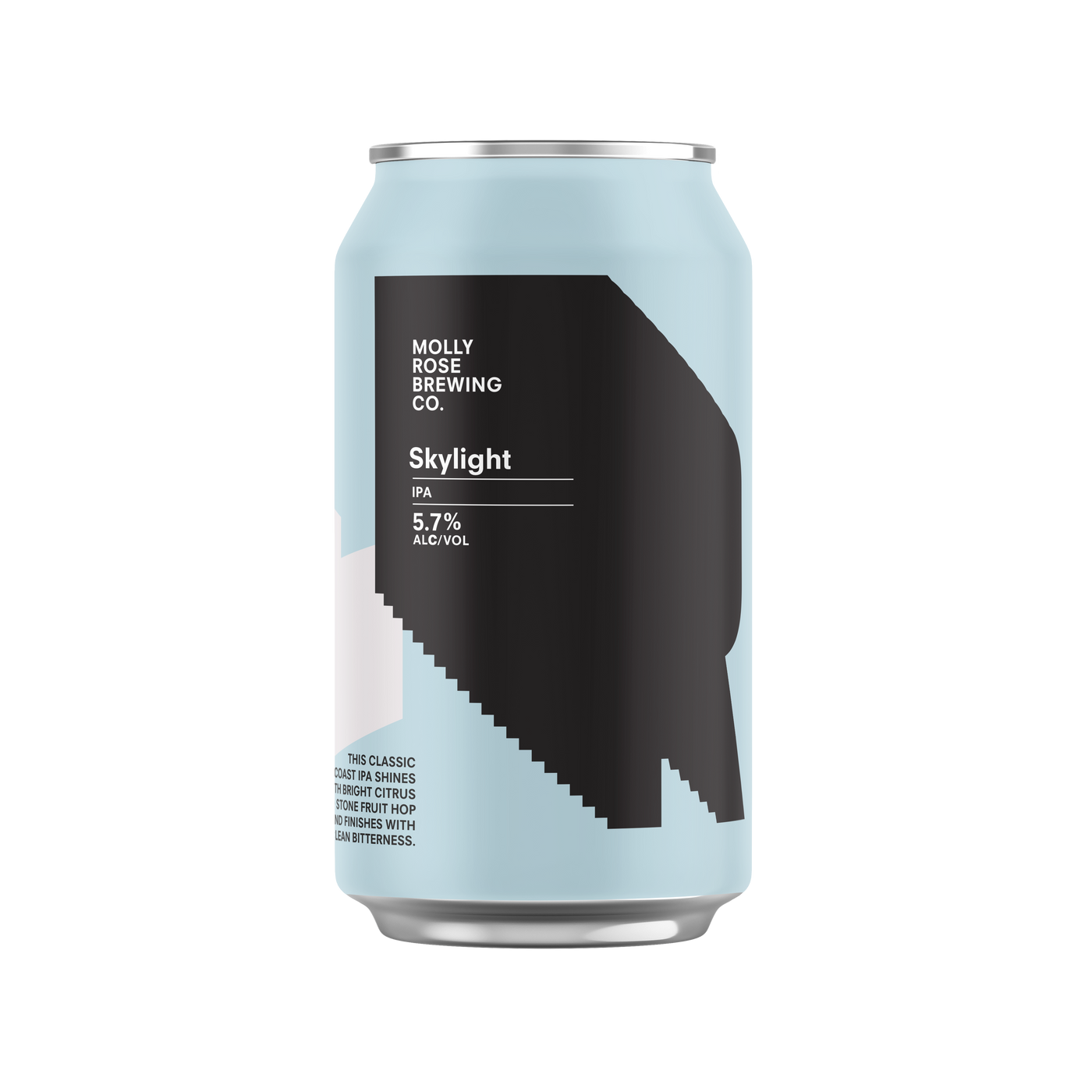 Skylight
IPA | 5.7%


You know this one but Tam and I are both particularly happy with how the last few batches have been tasting. We reckon they are absolute crackers. Hope you do too.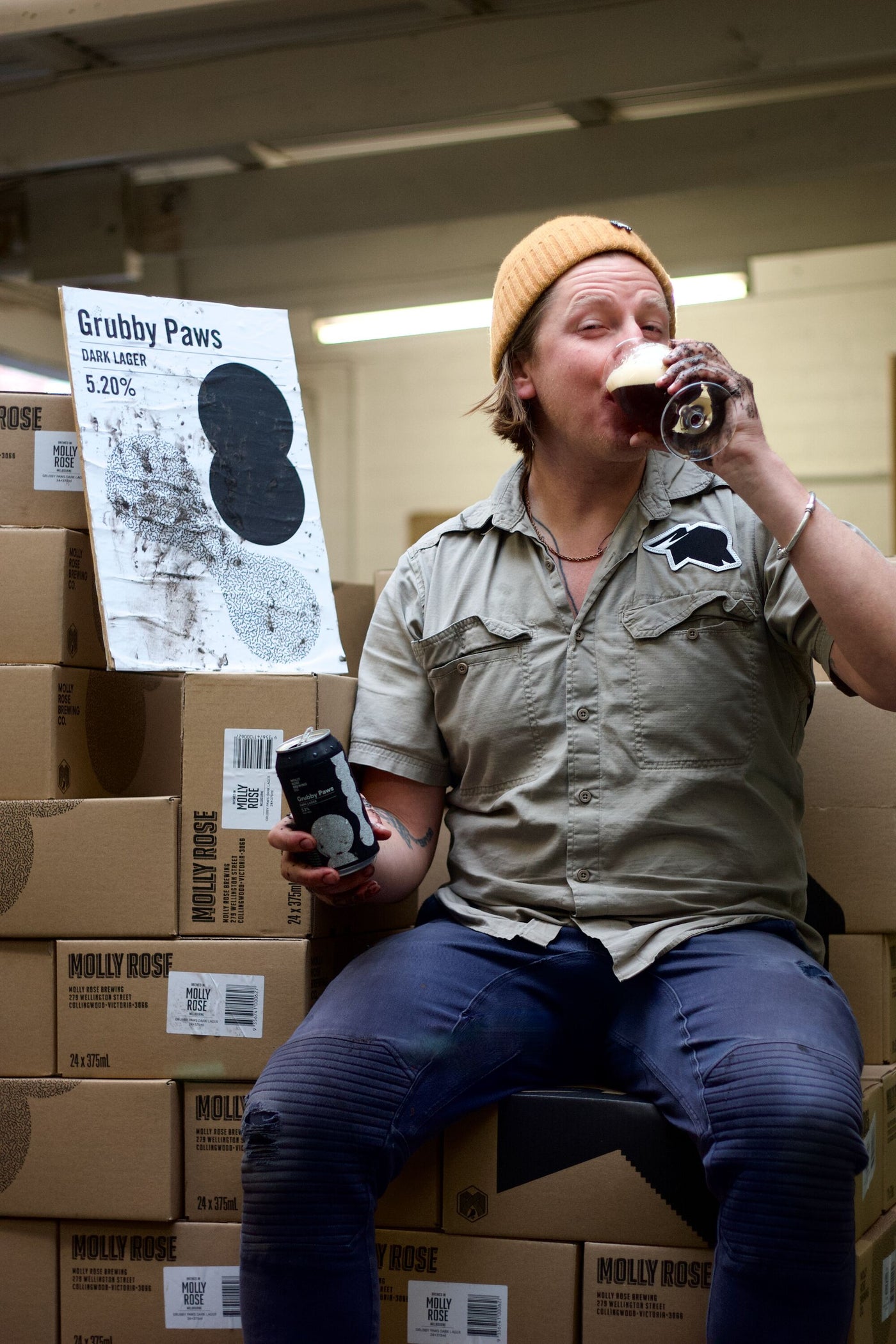 Grubby Paws
Dunkel | 5.1%

I wrote Dunkel as the style there because you guys are happy to try new things even if you don't know what the name means (but most of you probably know what it is). This is our attempt at a Munich Dunkel. It's the dark version of the beers that are drunk in 1L mugs. It is meant to have an element of dark complex malt but be so drinkable that it disappears. See how you go with 2 cans…
Beer for Science - Home Brew
Since I brewed a beer for science I thought, wowee maybe some other people might want to brew a beer for science too! The base beer was nice and malty with a split of ale malt, munich and dark munich to give it a ripper backbone for the two yeasts to work their magic. Voyager malt is just so damn tasty so I knew I wanted to do something with them. 

Starting gravity 15 Plato
Voyager Veloria 36%
Voyager Munich 30%
SM40 30% 
Voodoo 3%
Choc 1%

- Mash in at 55 for 5 mins, up to 63 for 20 mins, 68 for 30 mins and then out at 77.
- Boil for 1 hour with some euro hops to get 35 IBU.
- Knock out the first half of the brew at 20C for the Belgian yeast.
- Knock out the second half of the brew at 14C for the lager yeast.
- Make sure both get a good healthy pitch and lots of oxygen.

Both beers would definitely benefit from a month worth of lagering time and also bottle conditioning if you have the energy!
I like Bluestones pilsner yeast for a lager, I think it expresses the malt  in a beer really well and for the other, any of their non-saison Belgian yeasts would be awesome. If you want to split the wort 3x you could add in a Hefewesien yeast, or even an English ale yeast, both would make a great beer. 

HAVE FUN!!!
Playlist put together by Owen.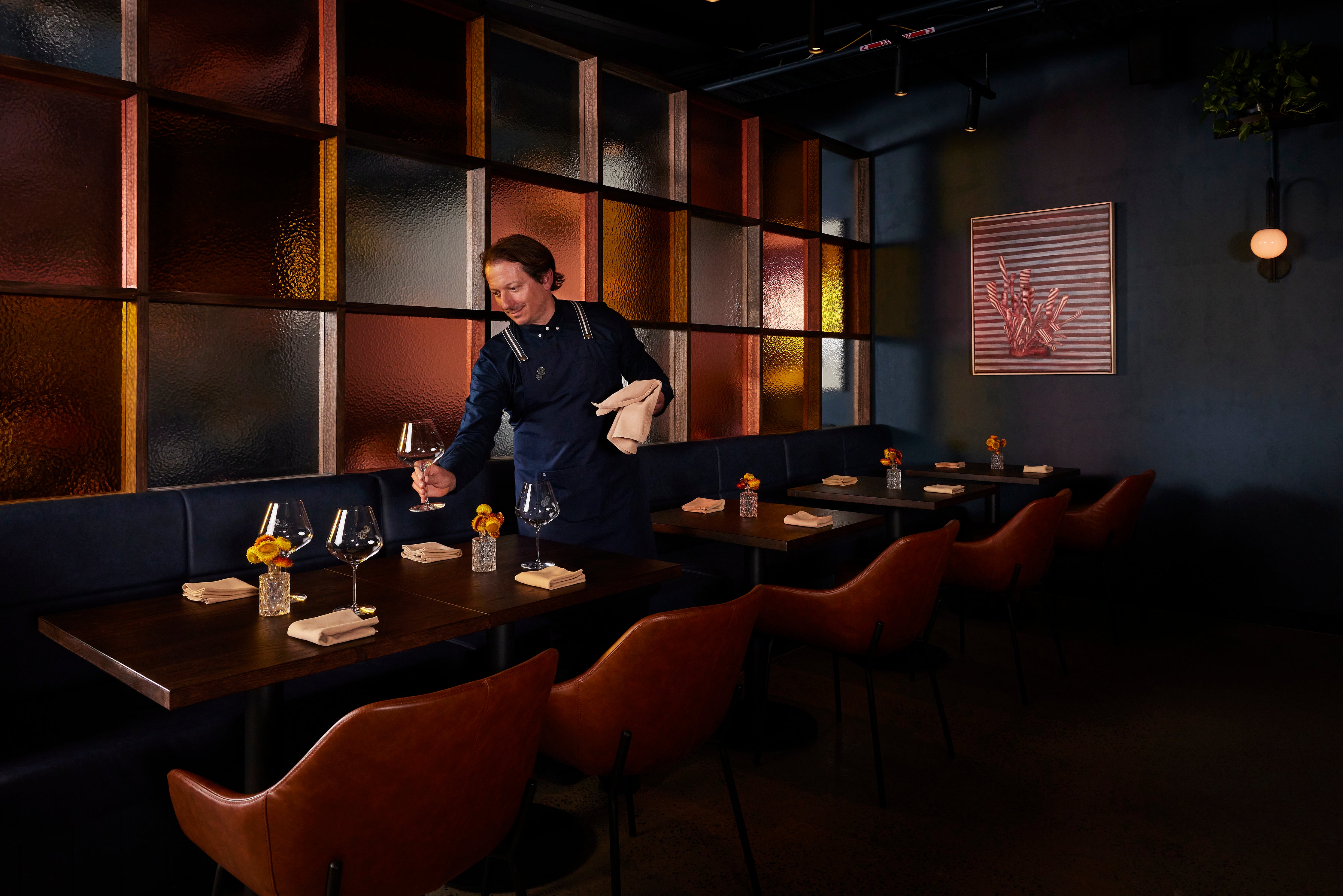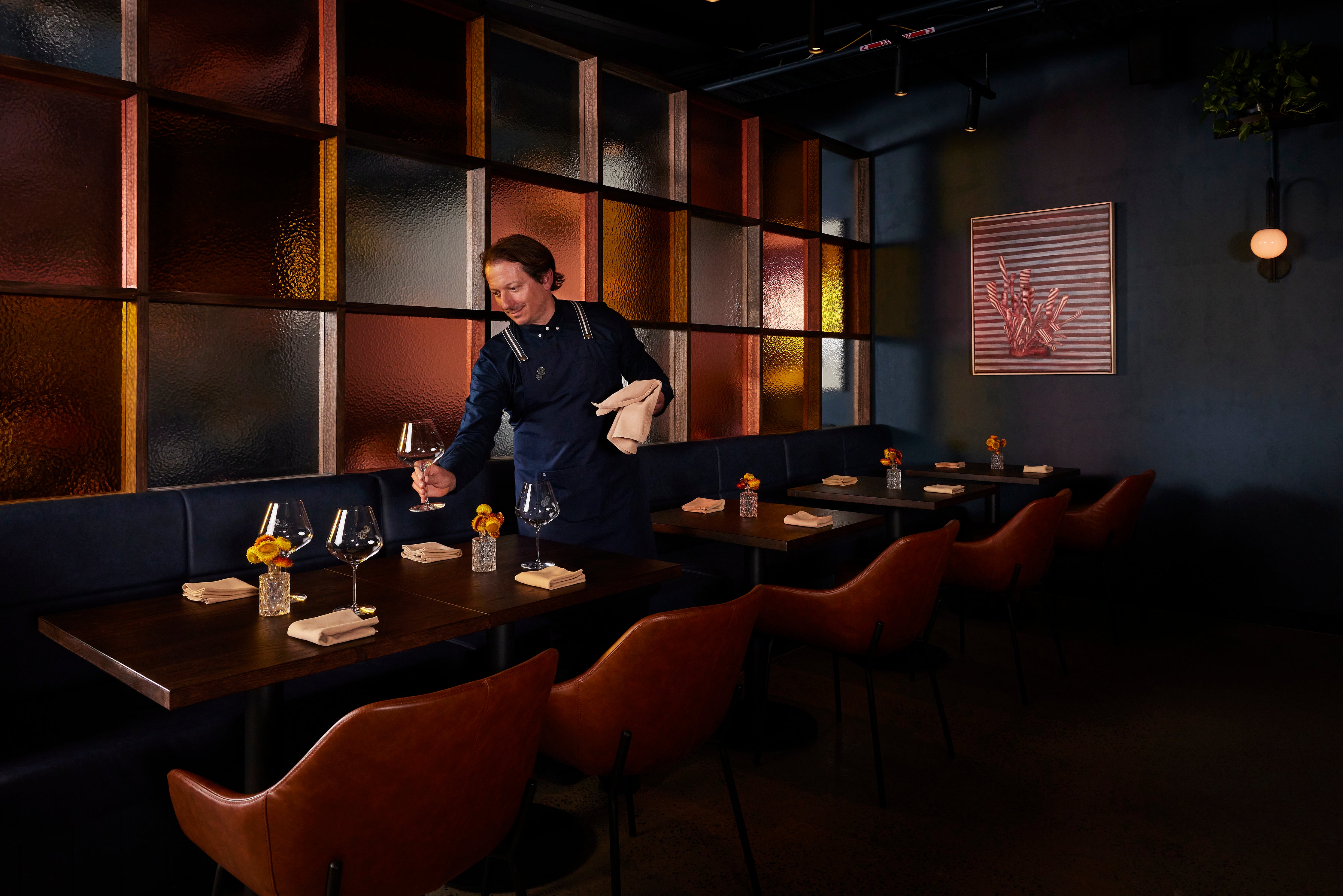 Meet Simon
Molly Rose Venue Manager
What would your ultimate day and night look like?


Early morning swim in the ocean with my lovely family, body surfing wave after wave into the shore on a soon to be warm day with clear blue skies.
Then espresso just off the beach, close enough to watch the surf. eggs for brekky, a few rounds of patience (my kids hopefully entertained by something other than screens) followed by reading till lunch time.
Lunch involves yum cha (see below) with friends then we swim again then I have a 2-hour brutally painful but ultimately beneficial massage followed by another hour of needles (I am built for so much massage) roll off that into a big glass of water and a flinty acidic Northern Italian white wine or a delicious blanc de blanc champagne or, and actually, a pint of When Life Gives You Lemons Farmhouse ale and 2 dozen oysters - all overlooking said beach on previously stated warm day with blue skies now settling into after-evening glory.
Cheese is now another swim, more bodysurfing. Did we make an amazing sandcastle today? something to withstand the gaining tide?
Cleansing Helles # 3 or the crunchy little hazy before dinner then dinner - perhaps pasta with garlic, pepper, salt, truffle and some fresh chillI.
It's chardonnay o'clock now so something incredible from Yarra Valley or Macedon area or hell, burgundy - you're paying aren't you?
There is not much more satisfying than reading books to my kids so I do that and sing some songs then chatting with friends til late, topped by a solid hour of trashy screen binging just before bed.snoring and prep for early morning swims tomoz.


What is your all-time favorite drink and why?


Come on, no fair. I have at least a three-way tie. Obviously I'm going to say a Molly Rose beer. In this case let's say Shoulders. 7.2% old school (like me- or am i just old?) IPA.
A little perfume, a mild mustiness and a manageable but supportive bitterness all behind a juicy, malty, thirst quenching tidal wave of satisfaction. MMMMM! Then there is my wild and acidic, light and aromatic double espresso - the whackier the better. Use a filter roast for it if you want to. Aunty Pegs nail it for me most days.
And of course, see my answer to the last question and my naissance at Gin palace, I LOVE A MARTINI. Actually, what I love is a thin, chilled glass brimming with Sicilian or Gordal olives, splashed with dry vermouth then drowned in a navy strength gin. I'll take plymouth, or four pillars or the remarkable Marine Ultra gin from Brighter Later in Adelaide hills. OH MY LORDY.  the ABV is only 40% but the flavour is 10/10. I see rock pools and sun kissed beach towels as I drink this and chomp down my 20 olives (at least.) time for cheese


Where are your top 3 favorite places to go out in Melbourne?


Hands down my number one is Golden Dragon Palace in Templestowe. Yum Cha every day of the week there from 11am. I love it.
Blonde food and drink at the Alexander Pde end of Brunswick st has incredible coffee, incredibly fast service and they shout out "hi" as you walk in the door. I like being said hello to. makes me feel good, backed up by a superlative coffee and I feel great
.Give me Pinotta on St. Georges Rd, just off Edinburgh Gardens. Italian food, great wine list. great service. you go in for a quick lunch and 6 hours later you roll out wondering how you can turn each day into this and still have time for work. and family. and other stuff.


Who is the most influential person you have had in your life?


That's an interesting question: I suppose the person that has steered my life's direction the most was my old boss, mentor and dearest departed friend Vernon Chalker. I worked for him at The Gin Palace for 8 years. He proved to me that a life in hospitality can have deep satisfaction, humility and nobility. He was very well read and had an indomitable entrepreneurial spirit that covered fashion and catering and finally bars. He is responsible for re-inventing the concept of a late night sophisticated venue in Melbourne. A salon if you will. He showed me that hospitality teaches hard-to-master skills such as the art of reading people, grace under pressure and the joy of pithy and witty repartee. I learnt to enjoy random conversations with customers and staff alike and to this day I retain a voracious interest in good conversation, wherever I find it. He fostered in me a terrible habit for the best cheese and most glorious champagne. Thank you Vernon. I miss you daily.
Jungle Tiger
- 30ml Dark Rum
- 15ml Jackfruit infused (optional)
- 10ml Marionette Bitter
- 30ml Pineapple juice
- 15ml Lime Juice
- 5-10ml Sugar Syrup
- Top with Rye of the Tiger



Cheers To The Cornerstone Crew