Hey Team!

Cornerstone comes around so quick these days, especially with GBW and GABS in the middle of it! It was our first GBW with our own kitchen to serve food pairings for our events and we even had a go at brewing a beer whilst hosting a 4 course meal. It was a lot of fun and we think the beers aren't too bad. 


This month we had to change plan last minute as the cold weather halted the carbonation on one of our beers that we had earmarked for Cornerstone, so only 1 bottle but there are some cracking limited releases that suit the season very well as well as a sneaky can release of our first Wine/Beer hybrid of the year. 


Hope you are settling in to your favourite cool season spots and routines and you can enjoy these beers over the next month or so. 


Cheers, 
Nic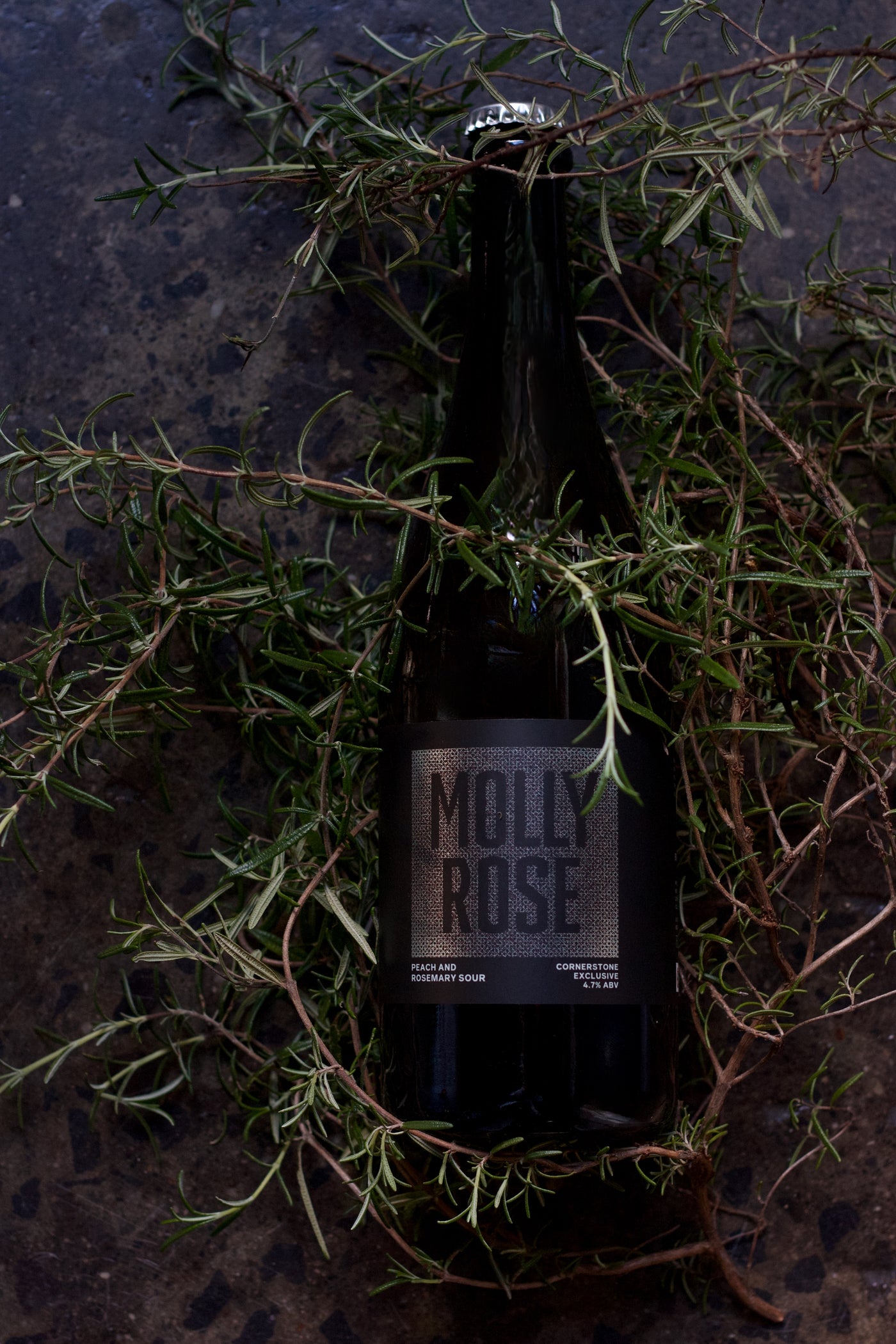 Rosemary Peach
This beer has been waiting for bottling for over a year. One time long ago we had a glut of peaches and our wonderful chef Lucia made a rosemary and peach jam for us. It was yummo so we put it in a beer.
The balance of the peach and rosemary in this almost table beer is bloody cool and definitely something we will start investigating soon.
Kuro
Another classic.
Kuro… Smoked malt, kombu, lager yeast. This beer is the ideal accompaniment for anything rich, anything grilled and anything savory. It's a fun beer that has sold out way quicker than we expected so we need to brew another one quick smart.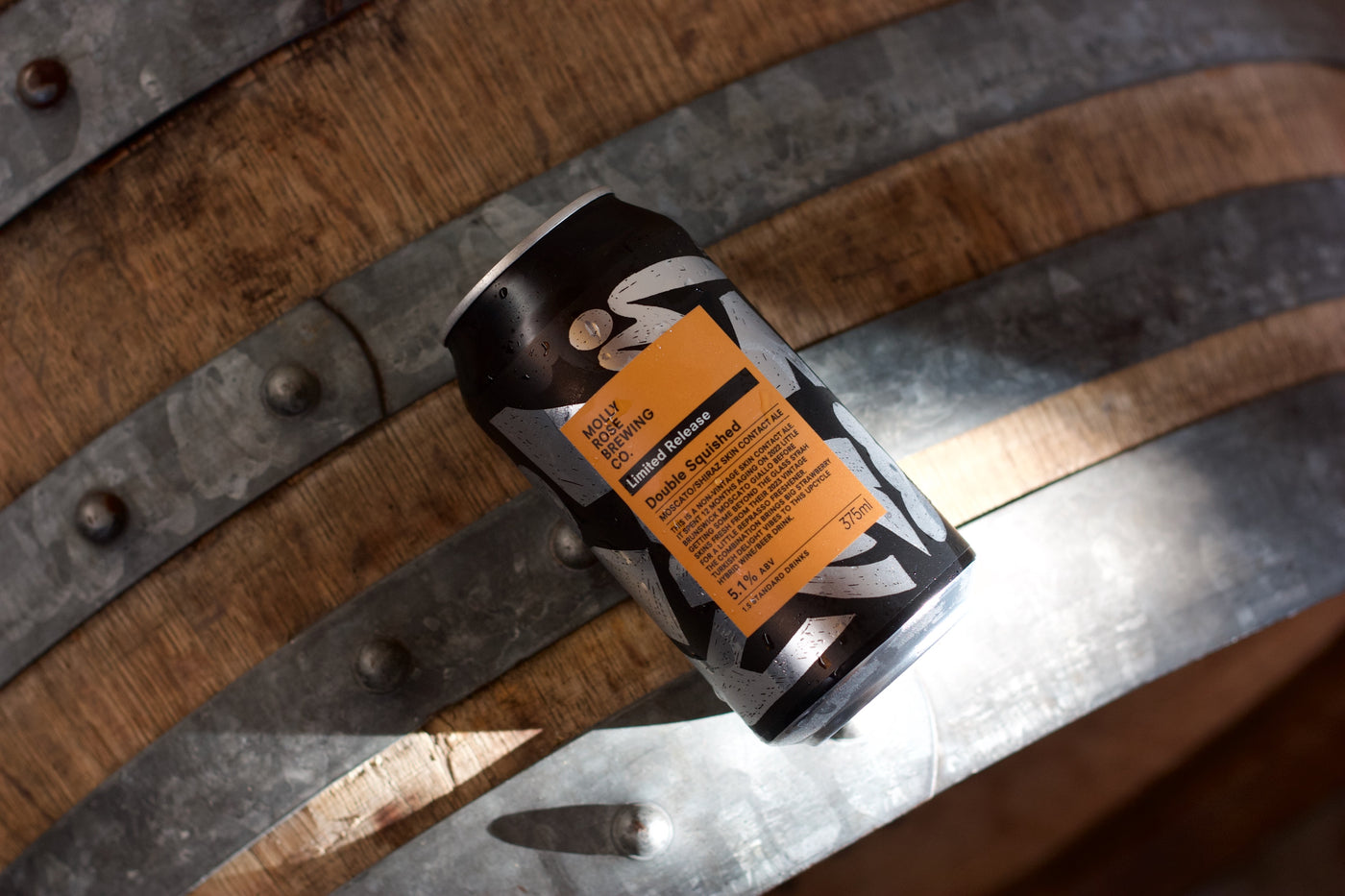 Double Squished
Using a wine technique called Ripasso we added some freshly pressed V23 shiraz skins from Beyond the Glass to V22 Moscato Giallo Farmhouse ale.
These fresh skins gave the floral musky farmhouse the right kind of jooj, layering on some fresh red berries and a bit of fresh acidity.
Short & Stout
A remake of last years dry Irish stout. It was enjoyed last year by our crew by pint after pint that we just had to bring it back and pop it on the English beer engine for some creamy hand pulled deliciousness. 
It is the kind of stout that you will want to have a few of as you sit by a fire.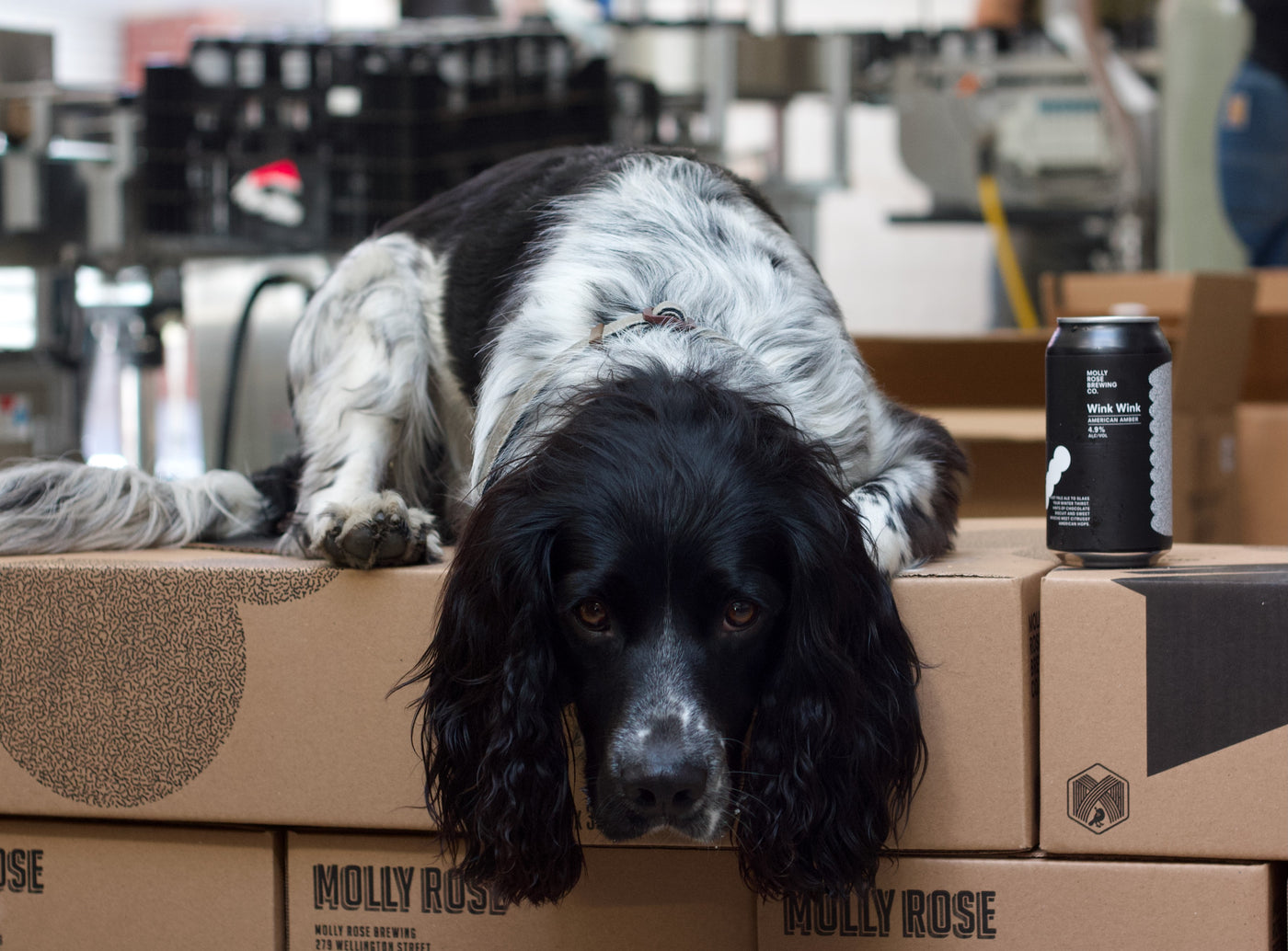 Wink Wink
Wink Wink, is a cheeky and playful 4.8% ABV American amber ale. With its tantalizing malt backbone and winking bursts of Mosaic Cryo hops, this brew knows how to keep the fun alive.
Enjoy a mischievous twist with every sip!
Scarf Weather
It's time for another classic. In our fourth iteration of this collab, Scarf Weather is back with warming ginger hum and great citrus and cinnamon aromatics. A malty mid palate but a dry finish makes this beer your most important accessory this autumn.
Shoulders
Welcoming back "Shoulders," our biggest IPA. This beer carries the weight of hop greatness on its shoulders, featuring a dynamic duo of Centennial and Cascade Cryo hops sitting on top of a big whirlpool addition of Chinook Incognito.
Enjoy this throwback to the old school West Coast IPA that gained popularity while using hops native to the North West coast.
Wink Wink ;) Home Brew
American Amber Ale
Starting Gravity 11 Final Gravity 2.5


Voyager Veloria 93%
Voyger Voodoo 5%
Voyager Choc 2%
Mash this in at 68C for 60 mins with a small addition of Calcium Sulfate. Boil for 60 mins with a 20 IBU addition of Centennial.
Knock out at 20C and pitch with US-05, Nottingham or Verdant ale yeast. Dry hop at terminal gravity with 2g/l mosaic hops.
Chill after 2 days and cold condition for at least 5 days before packing. 


What got you into brewing, and how did you come to start working at Molly Rose?


Lack of direction in life, then found direction in life.
.
If brewing beer was a competitive sport, what category would you win?


The epic flop.
.
If you were in a room with Yoda, which beer would you offer them first, and why?


What is Yoda?
.
What is the most solid bit of advice you have ever been given and who by?


"You must unlearn what you have learned" - some SciFi movie.
.
Where is the funnest, most interesting place you have visited in Australia?

Rockhampton QLD
Kuro Flip Cocktail
- 20ml Starward Whiskey
- 20ml Amaro Averna
- 10ml Sugar Syrup
- 1 Whole Egg


Shake and double strain into a
tall glass.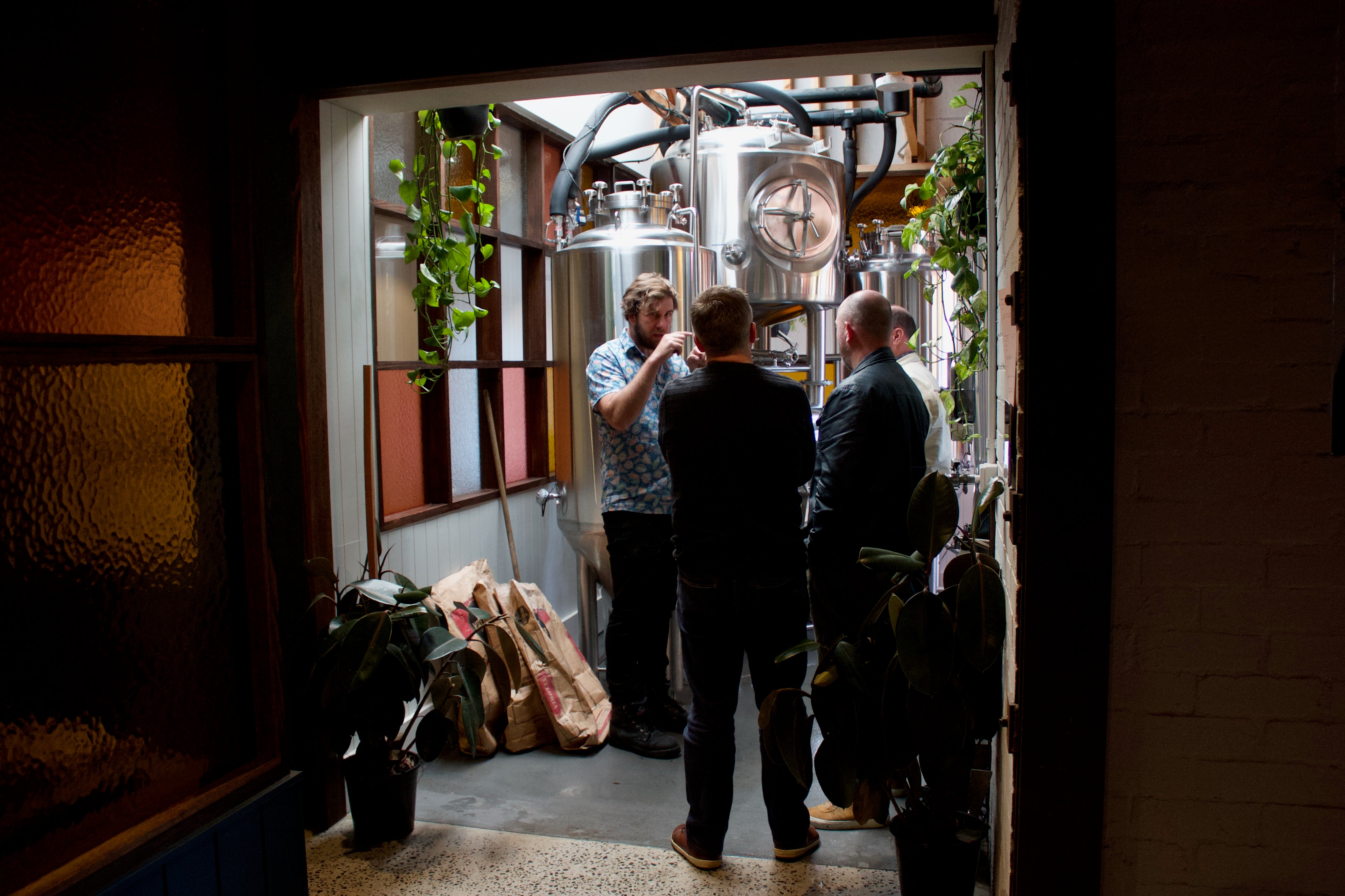 Brewers' Brunch
We recently hosted a Chef's Table Brew where guests brewed a limited-release beer using our brand new pilot brewery and learnt the art of matching beer with food.
We have another brunch coming up soon, so get yourself involved!
Cheers for being a part of The Cornerstone Crew.